Category:
From Shannon and the Pyrs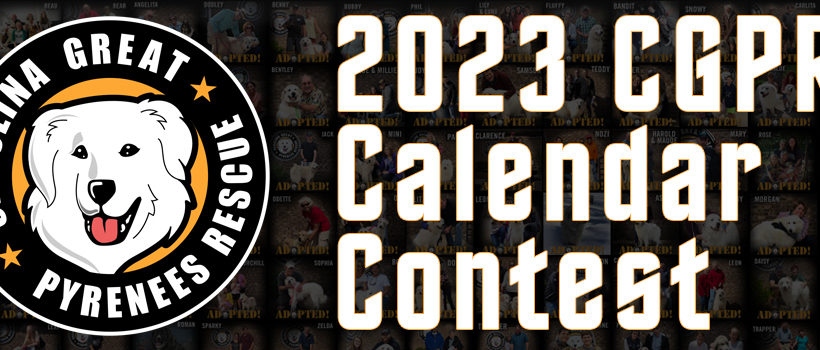 Help CGPR continue making miracles happen for good dogs needing a second chance at a great life! Carolina Great Pyrenees...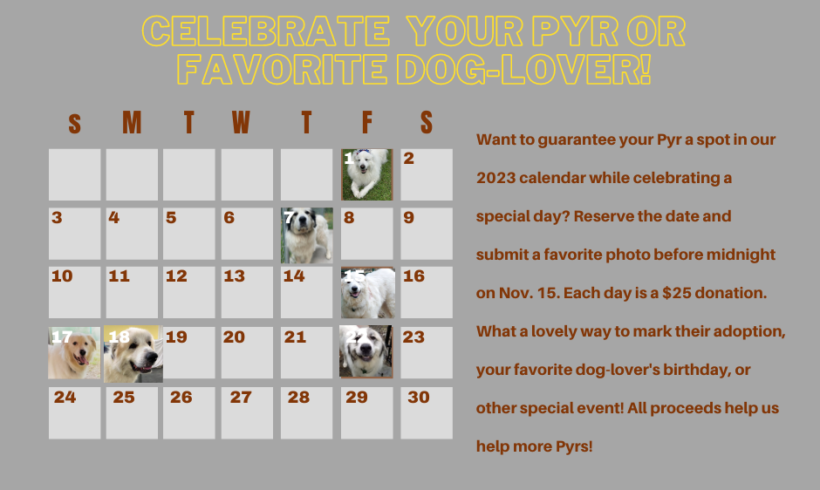 Reserve a date on our 2023 calendar- just go to the website to order!! https://www.gogophotocontest.com/carolinapyrrescue/calendarzzday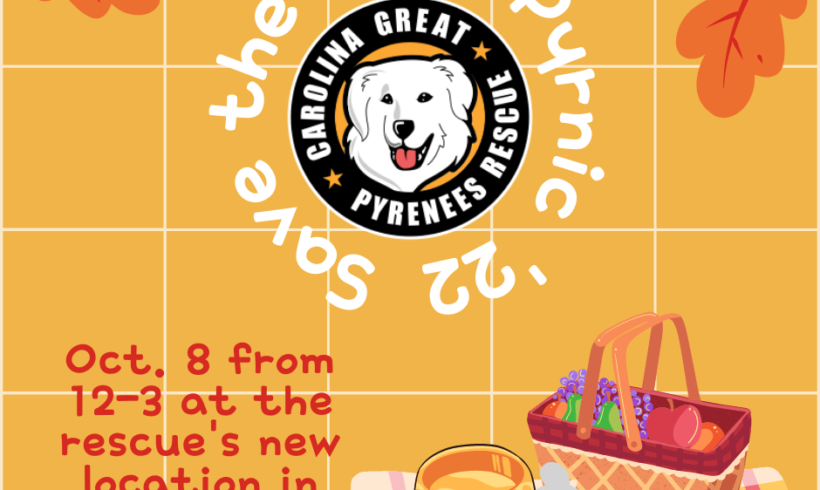 All Pyrs and their people are invited to Carolina Great Pyrenees Rescue's annual homecoming Pyrnic! Join us on Oct. 8 from...